School Historical Museum
- Jászágó
Address:

5124, Jászágó Jókai út 14.

Phone number:

(57) 426-020, (57) 526-020

Opening hours:

Anytimem, on prior notice
Great celebrations were held in 1975 in the Jászság on the 50th anniversary of the inauguration of the first homestead school. A program titled 'Fifty Years for Education' was welcomed the visitors.

Permanent exhibitions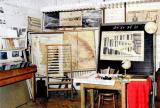 The exhibition is about the homesteads of Jászágó and families who once lived there via maps from the 19th century. The situation of schooling system and the number of children in the families is controversial. In consequence of this, so-called 'nook schools' were organized that operated until the first real schools were opened in 1924. Pageants show the growth in the number of schools. Old tablets show how history, writing, grammar and mathematics were taught in olden times.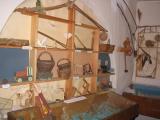 The third part of the compilation presents relics one belonged to the József Attila Pioneer Group. Flags of the varied groups are nice and flashy. The visitors can also see records from summer camps of the pioneers they attended from 1958.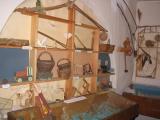 What did children play with in the past? Everything that they could: material made of water, air, soil, vegetable and animals. Air eg lifts up feather. After rain it feels good to tread in soil, if it is clayey than it is good to knead and make statues of it. Nice accessories an be made of hey and animals can be carved of bones.

further exhibitions