Lamberg Castle Cultural Center
- Mór
Address:

8060, Mór Szent István tér 5. (Lamberg kastély)

Phone number:

(30) 754-3356, (22) 407-255

Opening hours:

01.03-31.10.: Tue-Sun 10-17

01.11-28.02.: Tue-Fri 10-16, Sa
Permanent exhibitions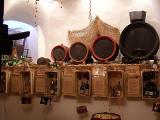 The gallery was made with a lot of creative work, and it was opened in April 2008. It is an up-to-date, spectacular, but traditional constant exhibition, where the tourist can get acquainted with the open wine-cellars, the wine-culture, wine-associations in the Wine Region Mór.

The third ward presents a colorful picture of the past of Mór. Photos on the walls tell of the famous building s of the town, the clothing and traditions of the people.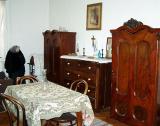 The so-called 'Schwab room' presents the life of one of the German population that settled here. Their furniture, tools, and clothing from the beginning of the 1900's are shown.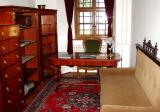 Our second ward was created in honor of Sándor Wekerle. He was the first Prime Minister born in Mór in 1848.