Lamberg Castle Cultural Center
- Mór
Address:

8060, Mór Szent István tér 5. (Lamberg kastély)

Phone number:

(30) 754-3356, (22) 407-255

Opening hours:

01.03-31.10.: Tue-Sun 10-17

01.11-28.02.: Tue-Fri 10-16, Sa
Permanent exhibitions
The third ward presents a colorful picture of the past of Mór. Photos on the walls tell of the famous building s of the town, the clothing and traditions of the people.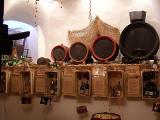 The gallery was made with a lot of creative work, and it was opened in April 2008. It is an up-to-date, spectacular, but traditional constant exhibition, where the tourist can get acquainted with the open wine-cellars, the wine-culture, wine-associations in the Wine Region Mór.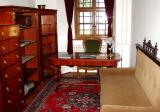 Our second ward was created in honor of Sándor Wekerle. He was the first Prime Minister born in Mór in 1848.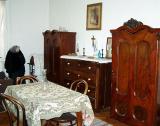 The so-called 'Schwab room' presents the life of one of the German population that settled here. Their furniture, tools, and clothing from the beginning of the 1900's are shown.

further exhibitions