Budapest History Museum
- Budapest
Address:

1014, Budapest Szent György tér 2.

Phone number:

(1) 487-8800, (1) 487-8801

Opening hours:

Tue-Sun 10-18
The exhibition has closed for visitors.
2009.04.02.
-
2009.07.02.
Museum tickets, service costs:
Ticket for adults

2000 HUF

Ticket for students

1000 HUF

Group ticket for students

(over 10 people)

500 HUF

Ticket for pensioners

1000 HUF

Ticket for families

2200 HUF

/ family

Group guide

(up to 20 people)

7000 HUF

Group guide

(20-30 people)

9500 HUF

Group guide

14000 HUF

Group guide

18000 HUF

Audio guide

1200 HUF

Photography

1000 HUF
The abundance of built heritage and relics in Hungary is well known. The Greek community known as the first Greek Diaspora played a crucial role in amassing it.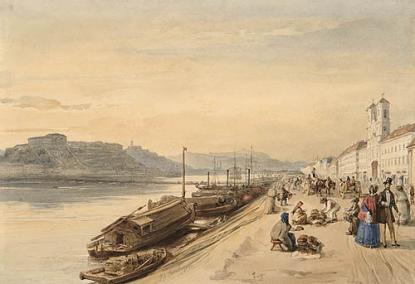 Greeks settling in Hungary at the end of the 17th century and the beginning of the 18th century, after the Turkish occupation, took great part in the resettling and reviving process. The venturesome Greeks became major supporters of changes during Reformation. They supported the construction of the Chain Bridge, the Ludovica and the Hungarian Scientific Academy. Their ecclesiastic, fine art and literary heritage is unparalleled in the region.
The grand scale showing at the Budapest Historic Museum presents the first Greek Diaspora, its cultural and ecclesiastic memories along a number of objects. The visitors can learn about well-know buildings that have not been known by many as related to the Greek settlers. Due to the rich memorable, public collections, ecclesiastic collections and private collectors, we are able to show relics never before shown to the audience.
The exhibition presenting heritage of Greeks is also of interest for visitors arriving from Greece, Serbia, Austria, Germany etc.