Budapest Museum of Fine Arts
- Budapest
Address:

1146, Budapest Dózsa György út 41.

Phone number:

(1) 469-7100

Opening hours:

Temporarily closed.
The exhibition has closed for visitors.
2006.01.26.
-
2006.05.14.
Museum tickets, service costs:
Ticket for adults

(valid for the permanent exhibitions)

2800 HUF

/ capita

Ticket for adults

3200 HUF

Group ticket for adults

2900 HUF

Ticket for students

(valid for the permanent exhibitions)

1400 HUF

/ capita

Ticket for students

1600 HUF

Group ticket for students

1400 HUF

Ticket for pensioners

(valid for the permanent exhibitions)

1400 HUF

/ capita

Audio guide

800 HUF

Video

1000 HUF
The collection of Spanish old master paintings at the Museum of Fine Arts, Budapest is among the most famous outside Spain; in Europe, it ranks with that of the Louvre in Paris and that of the Hermitage in St. Petersburg. Its significance derives from the fact that it offers an almost uninterrupted survey of the development of the various Spanish schools and periods from the 15th century to the turn of the 20th.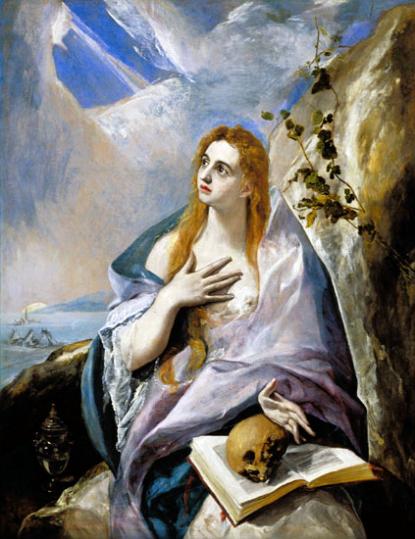 The paintings in the Museum's Spanish Collection are emblematic in the oeuvres of those artists represented (El Greco, Velázquez, Goya), and no serious publication dealing with them fails to include them. The core of the collection belonged to the Esterházy family until 1870 when it was given to the Museum and it has been enlarged ever since, so by now it has become one of the largest collections of its kind in Europe.
In January 2006, at the beginning of the centennial year of the Museum of Fine Arts a large-scale show will open in the Museum's imposing halls. The exhibition presents a wide selection of the most important Spanish painting found in Germany, Austria and Spain beside the Hungarian collection.
The rich selection of Spanish painting spans the period from the 1400s to the early nineteenth century. It begins with Gothic art, with panel paintings by unknown masters, and continues with early works by artists known to us by name. The next section includes works by the best-known sixteenth-century masters, among them Morales and El Greco. After these come creations by all the celebrated painters of the so-called Golden Age, Velázquez, Zurbarán and Murillo; in addition, there are works by Ribera, some of which are still unknown. Following eighteenth-century still lifes, the fascinating series ends with creations by Francisco de Goya.
Some pieces of the Spanish collection have already been exhibited in monographic shows but this one is a special, unique, selection of the greatest masters from the 16th century to the 19th century, offering a variety of genres, topics and techniques. The event is a great example of European cultural co-operation.
The more than 100 paintings - never before exhibited in such a way - come to Budapest after being shown at an exhibition series in Hamburg, Dresden, enabling the viewer to follow the artistic development of five centuries.