Liszt Ferenc Memorial Museum and Research Center
- Budapest
Address:

1064, Budapest Vörösmarty utca 35.

Phone number:

(1) 342-7320, (1) 322-9804 /11611

Opening hours:

Mon, Wed, Fri 10-18, Sat 9-17
The exhibition has closed for visitors.
2004.10.25.
-
2005.04.30.
Museum tickets, service costs:
Ticket for adults

2000 HUF

Ticket for students

1000 HUF

Ticket for pensioners

1000 HUF

Group guide

(max. 30 people)

12000 HUF

/ group

Audio guide

700 HUF
Although no sound recording by Liszt himself has survived, many of his friends and students made recordings for the player piano, a sound reproducing system nowadays forgotten but extremely popular in the first three decades of the 20th century.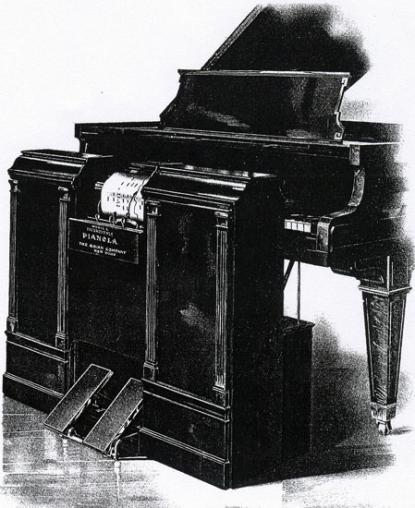 In the exhibition, a selection is presented mainly from the Welte piano rolls of such artists who had been in close connection with Liszt. Some of the recordings will be reproduced on Liszt's 1880 Chickering piano with the help of a key-top player.
A photo series coming from Leipzig presents the artists playing for the Hupfeld "phonola" recordings. Characteristic pictures, manuscripts and scores from the collections of the Liszt Memorial Museum and the National Széchényi Library demonstrate the relationship of the recording artists to Liszt. A Welte catalogue from the year 1927 attests that Liszt's compositions and transcriptions were recorded not only by his close circle but by general preference.
On the ground-floor, a player piano with built-in mechanism, reproducing the music with the help of paper rolls, will also be presented.