Address:

1024, Budapest Fény u. 20-22.

Phone number:

(1) 336-4044, (1) 336-4076

Opening hours:

The Palace of Wonders: Mon-Sun 10-17, Sat-Sun 10-18
The exhibition has closed for visitors.
2003.07.23.
-
2003.09.25.
Museum tickets, service costs:
Ticket for adults

1400 HUF

Group ticket for adults

(min. 4 people)

1250 HUF

Group ticket for students

900 HUF

/ capita

Ticket for children

1100 HUF

Ticket for pensioners

1100 HUF

Ticket for families

(max. 6 people)

3900 HUF

/ family
The photos of the Lumen Photography Foundation and the ARC represent an average day of Budapest. The photographers took pictures from midnight to midnight on Friday, 23rd May. They chose scenes they thought were important and characteristic. Their pictures reveal the typical features and captivating scenes of a versatile metropolis. The chief role is played by the heroes of the weekdays - the inhabitants themselves.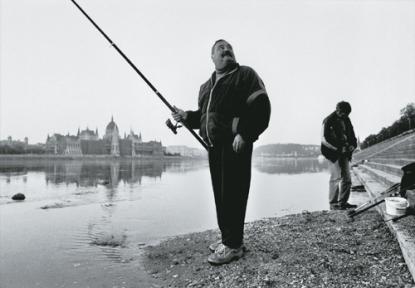 Their photos are such documents of a large town which are professedly personal and as such, faithful traces of the everyday life of the city. Scenes and moments are emphasized which we would otherwise pass by unawares. Of the manifold of these places, events and faces we can gather the "private history" of the present.
Photographers: Imre Benkő, Barna Burger, Sándor Burszán, Zsófia Cseh, Béla Dóka, Krisztina Erdei, András Fekete, Dániel Fekete, Zsolt Fekete, Balázs Gárdi, Gabriella Halász, Zsófia Ilosvai, Gábor Kóczán, Szilárd Kosticsák, Dávid Lukács, Zoltán Molnár, Artúr Rajcsányi, Péter Rákosi, Gábor Sióréti, Gyula Sopronyi, Ábel Szalontai, Lilla Szász, Balázs Telek, Szilvia Tóth, Gergely Túry, Zoltán Vancsó.