Hungarian Jewish Museum and Archives
- Budapest
Address:

1075, Budapest Dohány utca 2.

Phone number:

(1) 343-6756

Opening hours:

01.11-28.02.: Sun-Thu 10-16, Fri 10-14

01.03-31.10.:Sun-Thu 10-18, Fri 10-16.30
Museum tickets, service costs:
| | | |
| --- | --- | --- |
| Ticket for adults | 2000 HUF | |
| Ticket for students | 850 HUF | |
| Ticket for pensioners | 850 HUF | |
| Guide | 2400 HUF | / capita |
| Photography | 500 HUF | |
This year, The Hungarian Jewish Museum and Archives was first opened 100 ago. On occasion of the anniversary, the institution is undergoing a complete renovation. Perhaps the most important moment of that is that the permanent exhibition that has not been changed for more than thirty years is to be redone.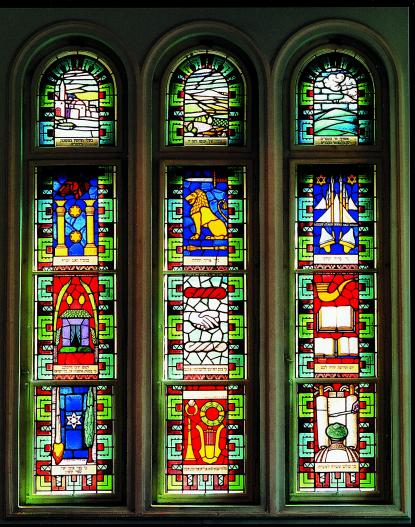 The new exhibition will show the 100 years of the institution through 100 objects. How did the Jewish Museum collection came to existence? What can be explained from what they found important in different periods of time? How can we leanr through these of Jewish communities, public figures and historical events and the daily life of Jewish families? What possibilities for self-representation did exist in the late Kádár era for Jewish communities in Hungary, and what opportunities are there today?
Our exhibition is a reconstruction experiment: we try to return the object its story before the fall of the regime. The exhibition entitled 100! .thus breaks with the tradition according to which a Jewish museum should only collect items of the Holocaust or silver. Therefore, this time not only liturgical objects of the Jewish religion and memories of the Holocaust will be shown, but also some seemingly junk items as well of which we have not known the story yet.
Seemingly worthless objects that are essential to the understanding of Jewish museology and those that make of ponder on the difference between an everyday object and a religious one, or a historical document. We can find on the list of object a cream jug, a trowel, ballroom shoes, and a movie poster, banner of the bourgeois revolution of 1905, Lajos Kossuth's business card, or a handful of sand from the Holy Land.
The interpretation of the Jewish culture in Hungary this is offered through the view of the Jewish understanding, through items that are on display according to the Talmud commentary practice and various interpretations. However, no ready answers are offered to the visitors Only promote to a wide range - sometimes even contradictory - r interpretations to find their right recipient. We were thinking, reflecting, and asking. The process of heritage interpretation is not closed for us: the museum integrates contemporary reflections. And the other way around, it intends to aid the viewer's active, reflective relationship between a 100 year heritage of a museum and community.