Ferenczy Museum - Czóbel Museum
- Szentendre
Address:

2000, Szentendre Templom tér 1.

Phone number:

(20) 779-6657, (26) 310-244

Opening hours:

Temporarily closed.
Museum tickets, service costs:
| | | |
| --- | --- | --- |
| Ticket for adults | 600 HUF | |
| Ticket for students | 300 HUF | |
| Ticket for pensioners | 300 HUF | |
| Group guide | 6000 HUF | |
| Group guide for children | 3000 HUF | |
| Group guide | 9000 HUF | |
Several works of art unearthed from the depths of the warehouse that has not been featured in any permanent exhibitions are featured in the exhibition opening on February 5, 2016, entitled 'Czóbel Rethought' in Szentendre, where visitors can see behind some of the museum's masterpieces. Some now revealed pictures were on the back of other works repainted, covering, hiding dormant. These 'double-sided' works can be viewed from both sides.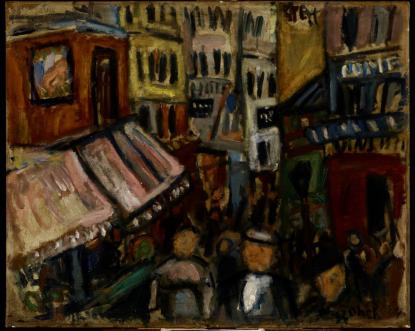 The exhibition was realized following the concept of the curator Gergely Barki, following the painter's career stages the chronology of his Lifetime Achievement, subdivided into locations from the beginnings in Baia Mare through the Fauves era in Paris, during the time when they joined the Group Eights, the times in the Netherlands and then the years spent among the German Expressionists in Berlin the return to Paris, and finally the zenith of his Lifetime Achievement when he was commuting between Paris and in Szentendre.
The material's body is several hundred Czóbel pictures from the Ferenczy Museum Centre, also featuring works lent by the Hungarian National Gallery in Budapest, Katona József Museum in Kecskemét and the Julian Academy in Paris. In addition interviews and documentaries on Czóbel, an interactive information desk also facilitates a more complete understanding of the oeuvre. The same purpose is served by the new publications by the museum which are also available in the new shop.
It is intended that part of the permanent exhibition will be renewed from time to time: the mini exhibition that are to be features will put more emphasis on Czóbel graphics, the process of which will be done by a separate program launched by the Ferenczy Museum Centre in 2016.