Hamza Collection and Jász Gallery
- Jászberény
Address:

5100, Jászberény Gyöngyösi út 7.

Phone number:

(57) 503-260, (57) 503-261

Opening hours:

01.04.-31.10.:Tue-Sat 10-18

01.11.31.03.: Tue-Sat 10-16
Museum tickets, service costs:
Ticket for adults

400 HUF

Group ticket for adults

(min. 10 people)

200 HUF

Ticket for students

200 HUF

Ticket for pensioners

200 HUF

Guide

500 HUF

Photography

500 HUF
A new permanent exhibition is to open in the spirit of sunlight and bossa nova on April 5 at the Hamza Collection's Jász Gallery . It is called Tropicalia. Two Hamzas at the Tropics < / em > is the title referring to the nearly forty years of work of the couple Hamza in Brazil. The focus is put on experience-based , active museum visit.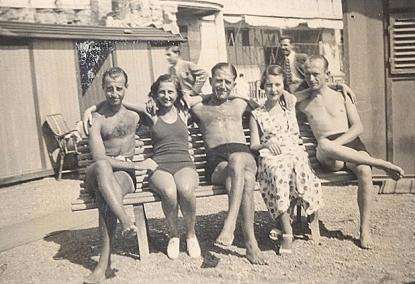 Even though the role of Ákos Hamza D's wife, Mária Hamza Lehel in film history has been integrated with the material on display, the daily life of the artists in Latin America is reviewed mainly by fashion drawings, oil paintings and documentary films.

The painter Hamza's series Topicália-was created in the spirit of the movement that unfolded in the province Bahia at the end of the 1960s overseen by some young intellectuals. Tropicalismo was influenced by hippie subculture. It manifested mainly in music, mingling elements of psychedelic rock with folk music of indigenous Brazilian folk music. It resulted in bossa nova and also the appearance of a completely new avant-garde outlook on life. In fine art Hélio Oiticica represented the first Tropicalia . his style also had an impact on D. Ákos Hamza.

The couple Hamza left Budapest after WWII. First, they lived in Paris, then they moved to Rome and Genoa.. Like many other Hungarian film makers, they found job in Brazil.. They participated in activities of the Hungarian minority in São Paulo for nearly forty years. After managing to adapt to local conditions, in 1989 they decided to return to Hungary.

Ákos Hamza D. died in Jászberény, his wife, the daughter of the Csontváry researcher Ferenc Lehel died in Peveragno, Italy. The new permanent exhibition public provides full of insight into their life and work.