Budapest History Museum
- Budapest
Address:

1014, Budapest Szent György tér 2.

Phone number:

(1) 487-8800, (1) 487-8801

Opening hours:

Tue-Sun 10-18
Museum tickets, service costs:
Ticket for adults

2000 HUF

Ticket for students

1000 HUF

Group ticket for students

(over 10 people)

500 HUF

Ticket for pensioners

1000 HUF

Ticket for families

2200 HUF

/ family

Group guide

(up to 20 people)

7000 HUF

Group guide

(20-30 people)

9500 HUF

Group guide

14000 HUF

Group guide

18000 HUF

Audio guide

1200 HUF

Photography

1000 HUF
The exhibition is arranged by the vertical time axis scale in the downstairs room of the main house. The Royal residence was built on the south slopes of the Buda Hills in the 14th century. The downstairs rooms of the museum era the location for the showing of the 700 year history of the Royal Residence, in addition to the renovated parts of the 14-16.century palace. This exhibition was created in 1967, for the ceremonious opening of the museum. It was partly renovated supported by EMMI in 2014.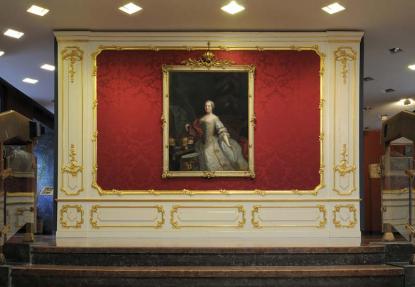 The new exhibition begins downstairs where the material comprises of items from 1868 to the 1960s. We hope to provide a material that has never been shown together and is not known even by the profession, and is the result of many years of research.
Architecture design, landscapes, photos, some of the decoration and furniture from the palace that was preserved and also reconstruction with absolutely modern technology is to be found by the visitors. 3D animation shows phases of the palace's construction works, digital picture frames and museum pedagogy stations are awaiting the visitors.