Gizi Bajor Actor Museum
- Budapest
Address:

1124, Budapest Stromfeld Aurél út 16.

Phone number:

(1) 225-3161

Opening hours:

Wed-Sun 14-18
Museum tickets, service costs:
| | | |
| --- | --- | --- |
| Ticket for adults | 1200 HUF | |
| Ticket for students | 600 HUF | |
| Ticket for pensioners | 600 HUF | |
| Ticket for families | 600 HUF | |
Gizi Bajor married the laryngologist Tibor Germán on 7 July, 1933 and together they moved into a house on the Németvölgyi street, which was later renamed Piłsudski street and then again to Stromfeld Aurél street. The originally single story house of the Beyer family was transformed into a grandiose villa, based on the plans of Béla Országh. The home of the couple soon became the fashionable meeting spot of the artistic circles.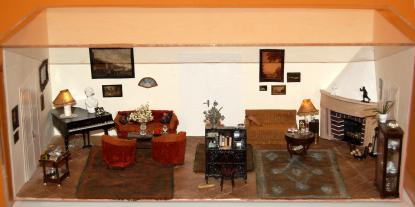 Actress Róza Déryné Széppataki wrote in her diary in the 19th century that 'for the actors a separate reserve should be founded, maybe a beautiful house in the middle of a spacious park - they could live there together and among each other when they are not in the theatre.'
Hilda Gobbi, after having transformed each and every corner of Gizi Bajor's villa into a museum, through a tedious work of several decades, exclaimed: 'What a beautiful house in the middle of a park - maybe just like the one Déryné had dreamt of. They are finally together and among each other - since they are no longer in the theatre. I hope they are happy now.'
This 'beautiful house' stands in the centre of our exhibition which has undergone various transformations through the decades with the leadership of Hilda Gobbi: from Gizi Bajor's home, the meeting place of the artists' society and the place of a bizarre murder/suicide to a genuine theatre museum, a destination of cultic theatrical pilgrimage.
Exhibition concept: Tamás Gajdó, András Gross
Realization team: Mirella Csiszár, Péter Füle, Éva Németh, Mariann Sipőcz, Vanda Judit Tóth, Tímea Turnai