Folk Art and Clothing Museum of Mid-Burgenland
- Lutzmannsburg
Address:

7361, Lutzmannsburg Hauptstraße 28

Phone number:

(664) 124-2526

Opening hours:

On prior notice
Museum tickets, service costs:
The Museum House intends to show the past the way as if the tenants just had left for Sunday mess. The kitchen looks as if it had just been tidied up after lunch or bread baking.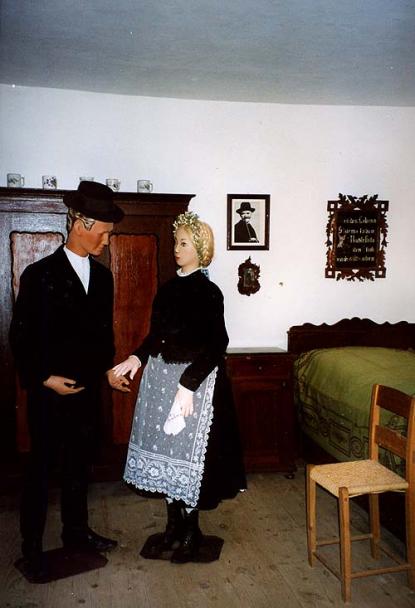 The speciality of the museum is the folk cloth collection. Due to the situation of the village (German habitat surrounded by Croatian and Hungarian villages), the folk cloths and traditions of the Pannon region have harmonized in a unique way. Folk cloths of all three nationalities are shown. The folk cloths collection for women is especially rich with embroidery, bonnets, and crochet ties.
The crochet pattern collection made up of nearly 100 pieces is of curiosity. The collection was put together by a nun who lived in the village 120 years ago.
Beside the dwelling house, chambers, barns and a real wine cellar welcome the visitors.