Address:

1223, Budapest Balatoni út - Szabadkai utca sarok

Phone number:

(1) 424-7500

Opening hours:

Mon-Sun 10-sunset
Museum tickets, service costs:
| | | |
| --- | --- | --- |
| Ticket for adults | 1500 HUF | |
| Ticket for students | 1200 HUF | |
| Ticket for pensioners | 1200 HUF | |
| Ticket for families | 2000 HUF | / family |
| Guide | 8000 HUF | |
Monumental boots of Stalin symbolising dictatorship and its failure are in the centre of the exhibition. These are the world-wide known symbol of irrepressible wish for freedom. The location of the exhibition, the Memento Park, recalls symbolic moments for the fight for freedom in three thematic units.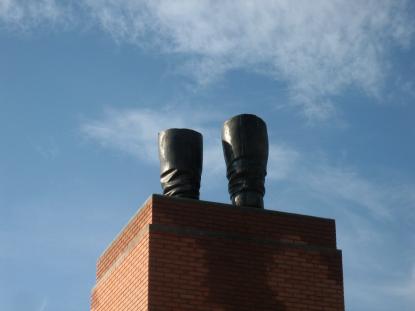 Three symbolic moments:
- In 1956, in the flow of accelerating dramatic events:
The revolution had not begun in the morning of 23 October 1956. By night it burned with fire.' Between the two there had to be a point, the moment in which the revolution was born. The Stalin Tribune and the Boots, in Memento Park, at the eastern side of the Tanú Square commemorate this moment.
- During 1989-90, 33 years later the will of 1956 came true.
Before the change of regime there was dictatorship in Hungary. Between the two there also had to be a moment when dictatorship ceased to exist and democracy was born. The Statue Park 'A Sentence about Tyranny' in the west side of Tanú Square commemorates this moment.
- In 2006, on the fiftieth anniversary of the Revolution:
Symbolic moments recalled at Tanú Square fulfilled the myth of freedom when the 'Boot Memorial' was inaugurated at 21.37 on 23 October 2006. It was the historic time when the Stalin statue was taken down. Tanú Square in Memento Park commemorates the mutual will of the Revolution and the mutual will of the Change of Regime.
The three parts of the exhibition deals with this three emblematic moments of Hungarian history due to the concept of Memento Park: focusing on symbolic emphasis, reliving our near past.
- Recalling the Revolution of 1956
The exhibition unit is not a document chronicles but an educational showing on 13 days of the Revolution.
- Recalling the change of Regime of 1989-90
The exhibition unit can even less have the intention to process the events in their completeness. Objective analysis of the change of regime will most probably done by the next generations. Pageants at the exhibition thus emphasise the euphoria of events of 'democracy that took the place of dictatorship'. They emphasize the importance of looking back: 'Democracy is the only one that undertakes that our past, with all its blind alleys, is ours. We know it, we think about it.'
- Recalling the commemoration of 2006, on the fiftieth anniversary
The exhibition unit in Memento Park recalls alternate routs in the framework of the events of the fall of 2006. The intention, spirit is clearly mirrored in the invitation to the programs on 23 October. 'The train of thought of Memento Park has no party politics interpretation. It is addressed to every responsible man who believes in democracy. We welcome all to Tanú Square who believe in the silent dignity of commemoration.'
Eleőd Ákos