Country Museum in Hajdúdorog
- Hajdúdorog
Address:

4087, Hajdúdorog Rózsa utca 18.

Phone number:

(30) 237-7360

Opening hours:

On prior notice
Entering the door, we get into the so called 'pitvar', the kitchen of the house. The iconic open-chimney is the most remarkable representation of the way of preparing food in the old times. The smoke from the oven comes out freely, and exits the house from the chimney in the middle of the room. The way of the smoke is marked by black dust on the ceiling.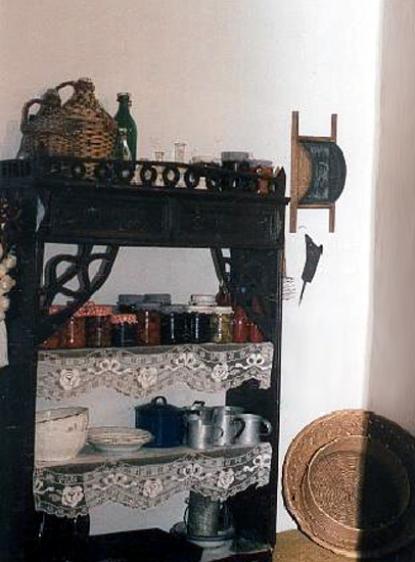 The next room at the left is the 'tisztaszoba', 'clean room'. Home of the family and religious life: on the walls there are portraits of Jesus Christ, Holy Mary, and the miraculous icon of the Mother of Máriapócs, where centuries ago, the portrait of the holy Virgin cried. Between the two small windows, stands the commode, on it we can discover holy statues, holy water container, Bible. The family eats, and guests are welcomed at the table. The large beehive-oven dominates the room. Between it, and the wall was the sleeping place for the small children.
The leftmost room has double functions: pantry and guestroom.
In the garden, the outbuilding provides place for firewood and pigsty, alongside with a garden toilet. The garden is bordered by wicker fence.