Mór Wosinsky County Museum
- Szekszárd
Address:

7100, Szekszárd Szent István tér 26.

Phone number:

(74) 316-222

Opening hours:

Tue-Sun 10-17
Museum tickets, service costs:
| | | |
| --- | --- | --- |
| Ticket for adults | 600 HUF | / capita |
| Ticket for students | 300 HUF | / capita |
| Ticket for pensioners | 300 HUF | / capita |
| Guide | 4000 HUF | |
| Photography | 1000 HUF | |
| Video | 3000 HUF | |
The permanent exhibition entitled "Our Heritage" reviews eight centuries of Tolna County. The first era reviewed is the foundation of the state; the last is the revolution of 1848-49. Do not think we are strict since the revolution of Kossuth is only a milestone in respect of politics. However, economy and social history do not know such strict divisions. The formation of a modern civilized society lasts centuries. In the new world that began with industrialization many preserved the past in their traditions and objects used.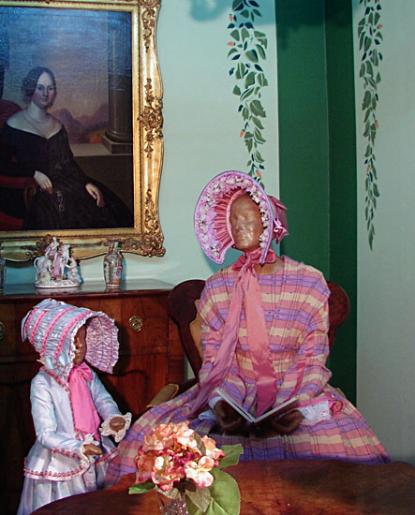 The exhibition invites the visitors to times before the modern era intending to meditate the atmosphere of the given times not forgetting about science.
The first ward presents memories of Christianity in Tolna County, up to reformation. The old Benedictine abbey of Szekszárd invites the visitors downstairs. The reconstruction of the Gothic ceiling from the 15th century takes up the space, along with nice wood carvings and the tombstone of the abbot of Báta. A christening scene makes the spectacle livelier with the figure of a clergyman and a pagan woman.
Following the thematic set up, chronology rules the exhibition. The second ward reviews the history of habitats in Tolna County from the Árpád Age to the liberation of the Turks. We begin with a shot from space. Then the types of habitats are introduced. Finally, the visitors can learn about objects surrounding people in their everyday lives. The visitors can learn about how our ancestors lived in pit houses in the Árpád Age, how small landholders lived in the 15th century, how the Turkish artisan or Hungarian potter worked.
The third and fourth rooms recall the life in the 18-19th century, the times when the country was rebuilt and reconstructed. The country where German people settled is shown when they arrived in their boats. They wear unusually colourful cloths on their arrival. We also show the result of farmers, new life germinating in the fields, the multitude of country towns with their typical workshops. We also recall the atmosphere in the villages, the traditional inn at the end of the village, a recruiting scene, as well as a typical peasant house of Sárköz and the home of a rich landholder. We can also take a peep inside the noble mansions with their biedermeir atmosphere where Flóri is reading to his daughter.
Eight-hundred years on almost six-hundred m2. Naturally, the exhibition cannot be complete. We could only pick out details we though of as worthy to remember.