Visitor Centre of the National Bank of Hungary
- Budapest
Address:

1054, Budapest Szabadság tér 8.

Phone number:

(1) 428-2751
This section on the history of currencies displays the most important and interesting pieces of the MNB's Banknote and Coin Collection comprising nearly 50 000 pieces. The history of Hungarian currency dates back to St. Stephen's first denar with the circular inscription LANCEA REGIS/REGIA CIVITAS.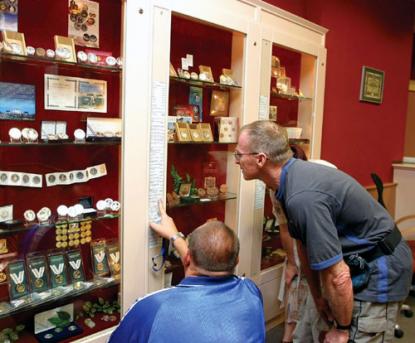 The Kossuth banknote issued under the War of Independence in 1848 is also of historic significance as it played a key role in the efforts to create an independent Hungarian financial system.
The first gold forint coin was minted under the reign of King Róbert Károly, whose efforts to maintain the value of the currency served as an example in years to come. This is the reason why the forint was picked as the new currency in 1946, the currency still in use today.
The graphic design, inscriptions and even the denominations of the banknotes and coins all give an interesting and revealing insight into the history of Hungary.