Museum of Local History
- Csenger
Address:

4765, Csenger Hősök tere 3.

Phone number:

(44) 715-209, (20) 560-5027

Opening hours:

Mon-Sat 9-12, 13-17

Sun 10-12, 14-17
Every now and again a significant school could designate the value of a certain area. Though the school of Csenger had not a nation-wide reputation it can be still said that it was the characteristic institution of the area.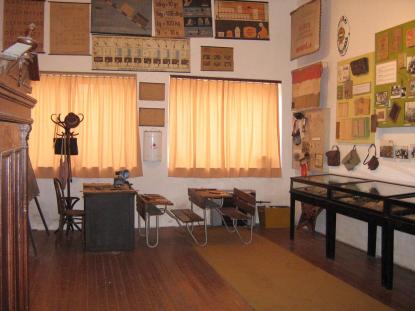 It is possible that the school of Csenger had a significant role at the region in the 15-16th century. It was first mentioned in documents in 1565. The significance of the school can be reckoned of the person of its director, who had been the head master of the Collage of Debrecen in the former year. The school of Csenger functioned as the particular institution of the Collage of Debrecen.
The exhibition recalls the rich past of the school. The documentaries illustrate the history of the school from the middle of the 1800's until the 1950's-60's. These documents include schoolbooks, notes, and school reports. Among the objects there are ink holders, steel pen heads, pencils, etc. There are group photos of the students from the period between WWI and WWII. The exhibition is made more authentic by the school bags and the blackboards.
One third of the classroom is furnished by the interior reminder of the period of the 50-60's.