Scientific Collections of the Trans-Danubian Calvinist Church - Museum
- Pápa
Address:

8500, Pápa Fő u. 6–8.

Phone number:

(89) 311-014, (89) 310-193

Opening hours:

01.11-30.04.: Tue-Fri 8-16

01.05-31.10.: Tue-Fri 8-16, Sat-Sun 9-17
Museum tickets, service costs:
| | | |
| --- | --- | --- |
| Ticket | 300 HUF | |
| Ticket for adults | 500 HUF | |
| Ticket for students | 300 HUF | |
| Ticket for pensioners | 300 HUF | |
| Group ticket for assemblies | 150 HUF | |
The mummy and its coffin has been exhibited in our museum for nearly 120 years. The mummy was brought to the relic store of the seminary in 1884 as a donation from former student Károly Markstein. The merchant purchased the finding in the Relic Museum of Egypt for 1500 franks. In the tombs of the Ptolemaios-age (305-30 B.C.) 8-10 thousand mummies and coffins were brought about, among them the mummy and coffin of Hori. The town was inhabited during the period of the new Egyptian empire (1552-1070 B.C.) and was connected to the royal family.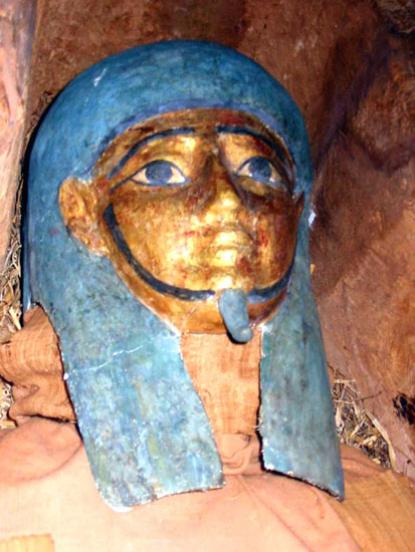 According to the drawings and inscriptions found on the coffin Hori was a priest working during the 20th dinasty (1186-1070), serving the godess Isis. However, thorough restoring and examination works in 1984-86 proved that the man laying in the coffin is a middle aged person who lived about 500 years later. In other words, the coffin was resued a second time. At this time it was often the case that coffins were resued for the burrial of lower classes people.
The richly ornamented coffin is a good example of the pictural relics of the Osiris-cult so generally widespread in ancient Egypt.