Pungor Zoltán Museum
- Csempeszkopács
Address:

9764, Csempeszkopács Hunyadi János utca 22.

Phone number:

(94) 579-028

Opening hours:

K-Szo 14-17, Sun: on prior notice
Museum tickets, service costs:
Ticket for adults

400 HUF

Group ticket for adults

(over 11 people)

2000 HUF

Ticket for students

200 HUF

Group ticket for students

(over 11 people)

1400 HUF

Ticket for pensioners

200 HUF

Group ticket for pensioners

(over 11 people)

1400 HUF

Ticket for families

(3-10 people)

800 HUF

/ family

Guide

500 HUF

/ capita
The exhibition presents the lifestyle and the objects used by the vernacular people of the villages. We show the so-called 'stolen' house with porch both on plan and photos. There are only three of these kind of houses in Csempeszkopács.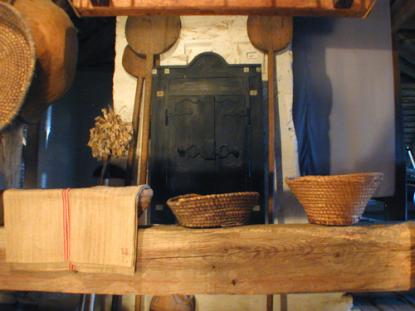 The visitors may see the furniture of the rooms, kitchen, chamber, and the contemporary equipment of farming beside the traditional celebration clothing of men and women. A Christening cover and a fiancé kerchief exemplify the embroidery. We can also study the form of the sacks, towels made of flax and hemp. We show family- and group photos, drawn portraits as well. Valuable objects not in use anymore can also be seen. The ceramics with and without glaze are also very interesting.
Most of the objects of ethnography are from Csempeszkopács and Vasszécseny but some of the material are from the villages of the region.