Water Supply Historical Collection of the Upper-Tiszanian Region
- Nyíregyháza
Address:

4400, Nyíregyháza Móricz Zsigmond utca 48.

Phone number:

(42) 502-200

Opening hours:

Mon-Thu 8-12

On prior notice: beyond the opening hours as well
Both professionals and lay people might find pleasure in the the plenty of nice, interesting relics, pictures and portraits exhibited.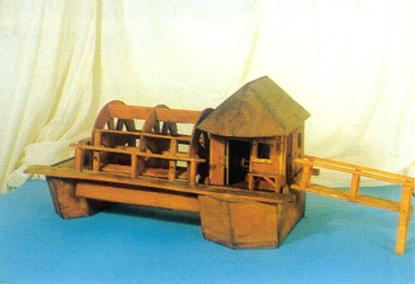 Visitors can see original engineering certficates from the end of the century, as well as surveying instrument: angle prisms, theodolites, leveling devices.
The technical sketches of the Tisza, Szamos, Túr and Kraszna rivers and the drainage channels are also displayed.
We may follow up the building works of the stoppers and pump systems, as well as the destructive work of the great Tiszanian floods.
Through mockups we can get to know the boat mill which worked on the Szamos during the 19th century. The mockups of the different wheel borrows remind us of the hard physical labour our anchestors had to do in order to lead the waters back to their bed.
Old office instruments, typewriters, calculators and drawing instruments are also exhibited. The news transmitting instruments exemplify the development that was achieved during the decades.