The exhibition of Istvan Takacs
- Mezőkövesd
Address:

3400, Mezőkövesd Szent László tér 23.

Phone number:

(49) 500-024

Opening hours:

01-03, 11-12.: Tue-Sat 9-16

04-05, 09.: Tue-Sat 9-17

06-08.: Tue-Sun 10-17
Museum tickets, service costs:
| | | |
| --- | --- | --- |
| Ticket for adults | 200 HUF | |
| Ticket for students | 100 HUF | |
| Group ticket for children | 100 HUF | / capita |
| Ticket for pensioners | 100 HUF | |
The origin of the artistic material of the Mezőkövesd Town Gallery can be traced back to the period of king Matthias. Its roots only stemmed up in the 19th century, and turned into flowers in the colourful embroideries of a singular popular costume.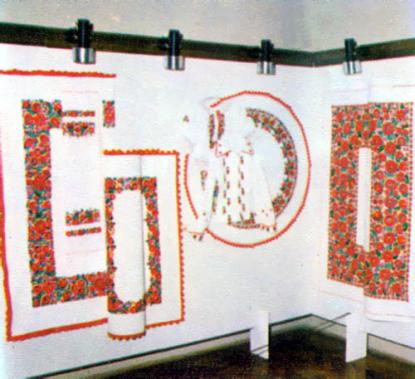 The "Matyó embroidery" became famous both in Hungary and abroad. It is used in a great variety of clothes, furniture items and other miscellaneous objects. The style is still being modified without losing its original character.
The items here seen consist of a rich and versatile material, which was the jubilee donation of the Matyó Home Industial Union. The two main types are: the old one, which is red and remarkably decorative, and the newer, universally known and colourful products.