István Türr Museum
- Baja - Szentistván
Address:

6500, Baja - Szentistván Deák Ferenc utca 1.

Phone number:

(79) 324-173

Opening hours:

15.03-19.12.: Wed-Sat 10-16
Museum tickets, service costs:
Ticket for adults

(valid for the ethnographic exhibitions)

460 HUF

Ticket for adults

360 HUF

Guide

600 HUF

Guide

(in German)

2000 HUF

Photography

300 HUF

Video

1000 HUF
At the end of the 17th century, Baja was given the title of County Town. Baja was the most important settlement of the area. The villages lining up along the Danube -Kalocsa-Jánoshalma line and the border of the country belonged to the town.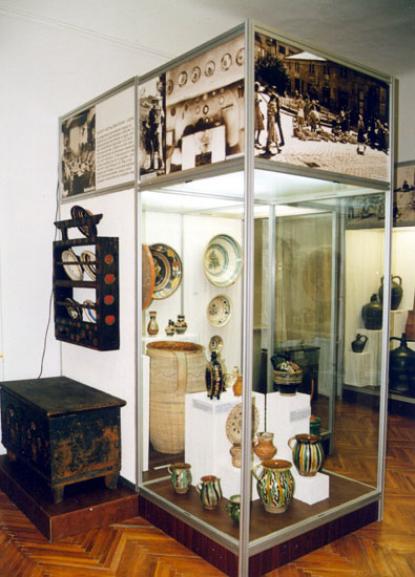 From the original settlement through the Middle Ages, under the Turkish reign, and for a few more centuries the ethnic composition of the area changed. Only two villages, Érsekcsanád and Szeremle had their population made up of only Hungarians.
The South Serbian people, Serbians, Bunyevác, Sokac appeared at the area at the time of the Turkish and Balkan expansion.
In the 18th century, the fights of liberation and the Rákóczi War of Independence lowered the population of the area which was slowly filled up with ethnic groups arriving from nearby countries. The voluntary emigration of earlier times changed. The manors and settling organized by the government took place. This way Germans, and later in 1945-1948 several hundred Székely and Hungarian families of Upper Hungary was settled around the area.
The exhibition presenting the ethnic groups and their culture living around Baja gives an insight to the traditional vernacular culture, the tools used, the Gypsy woodworks, textiles, clothing, pottery, painted wooden furniture, works of the goldsmiths of Baja and the products of home industry.