Customs and Tax History Museum
- Budapest
Address:

1063, Budapest Munkácsy Mihály utca 19/b

Phone number:

(1) 472-6342

Opening hours:

Mon-Thu 8-16.30, Fri 8-14, Sat 10-16
The predecessor in title of the Customs and Excise Guard Museum opened in 1930 at the Fiume Street Barracks of the Hungarian Royal Excise Office.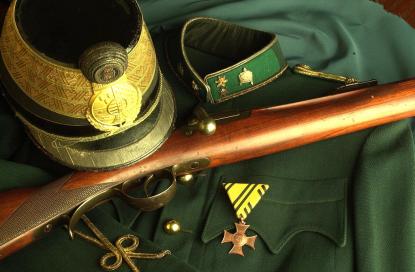 The objective of the founder, the controller Béla Bitterman, was to save objects that showed the history and development of the excise service for the posterity, as well as providing a large material on enquiries related to revenue proceedings for the officers to educate. The material collected was a unique one in Europe. However, it perished almost completely during WWII. The undamaged objects had been packed in boxes for a long time before an exhibition was opened with them in 1995 at the late secession Schiffer mansion in Munkácsy Street, Budapest. The mansion is a real architectural curiosity with its beautiful glass windows and ceramic tiles.
The history of the Costumes and Excise Guard and its predecessors from the Mary Teresa era are shown in three rooms. The visitors can see objects used by the establishments: uniforms, accessories, weapons, badges, documents and tools used everyday.