Museum of the Royal Palace at Gödöllő
- Gödöllő
Address:

2100, Gödöllő Grassalkovich Kastély

Phone number:

(28) 420-331, (28) 430-864

Opening hours:

01.04-31.10.: Mon-Sun 10-18

09.02-31.03.: Tue-Sun 10-17
Museum tickets, service costs:
Ticket for adults

(60-70 min.)

2200 HUF

Ticket for adults

2900 HUF

Ticket for students

(60-70 min.)

1100 HUF

Ticket for students

1450 HUF

Ticket for pensioners

(60-70 min.)

1100 HUF

Ticket for families

(60-70 min.)

4600 HUF

/ family

Group guide

(1-9 people)

2800 HUF

/ group

Group guide

(10-25 people)

3300 HUF

/ group

Group guide

(1-9 people)

5300 HUF

/ group

Group guide

(10-25 people)

6500 HUF

/ group

Audio guide

800 HUF
Elizabeth Amalia Eugénia von Wittelsbach, Bavarian princess - referred to as Sisi in the family - was born in Munich on Christmas Eve in 1837.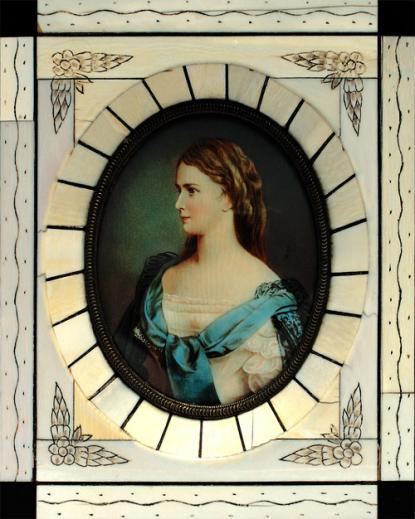 In a gorgeous ceremony, she married Austrian emperor Francis Joseph on 24 April, 1854, in Vienna. She gave birth to her first child, Sophie in 1855, then to her second, Gisela, in 1856 and finally to her third baby, Rudolph, the heir to the throne. Her mother-in-law took her children from her almost immediately, she had practically no say in their bringing-up. From the 1860s Elizabeth was considered the most beautiful woman in the world.
In 1863 she hired a Hungarian language teacher and a year later she was already looking for a chaperon who she could talk to in Hungarian. Ida Ferenczy, daughter to a noble family in Kecskemét was chosen for this task and later she and Elizabeth became faithful friends forever.
In 1866 and 1867 she did her best to promote the reconciliation between Austria and Hungary, as a result of which, on 7 June in 1867 Francis Joseph and Elizabeth were crowned King and Queen of Hungary. On this occasion, the Hungarian state purchased the Grassalkovich Palace in Gödöllő to make it a countryside residence for the royal couple. It was in the Buda Castle that she gave birth to her fourth child, Maria Valeria, who Elizabeth was bringing up to be a Hungarian girl and who she spent much time with in Gödöllő.
The last stage of her life was shadowed by a series of tragedies including the deaths of her siblings and friends, among them the most devastating to her was the suicide of her son in Mayerling in 1889. After that, she came to Hungary less often. Her last public appearance in Hungary was made in 1896 in a millennial celebration.
Elizabeth was stabbed with a purpose-made rasp in the chest by an anarchist, Lucheni, by Lake Genf on 10 September in 1898 and she bled to death.
Empress and Queen Elizabeth was surrounded by great respect in her life, and this deep respect evolved into a myth after her death. Much of the reason why she was that much adored originated from the role she played in the process of reconciliation. She was attributed the 'Guardian angel' role soon after coronation and her role as a link between the ruler and the ordinary people also appeared. This role then gradually transformed into a Maria-analogy by evoking the figure of Patrona Hungariae (Our Lady).
Her tragic death further intensified these cultic elements surrounding her and further refined her legend. Statues of her were erected throughout the country, parks were planted, streets and squares and charity institutions were named after her, all in commemoration of her much respected life. In 1908 the Queen Elizabeth Museum was opened in the Royal Castle of Buda, which could be visited until the year 1944.
The socialist regime following World War II could not put an end to the respect surrounding the Queen, although it could only be expressed in unofficial ways. The change of the regime in 1989 in Hungary then brought along the resurrection of the Elizabeth cult and the Palace of Gödöllő became the new centre for this.