Hajdúnánás Region House (Hajdú House and Smithery)
- Hajdúnánás
Address:

4080, Hajdúnánás Hunyadi utca 21.

Phone number:

(52) 382-400

Opening hours:

On prior notice
In the small house visitors can see the straw and bulrush exhibition.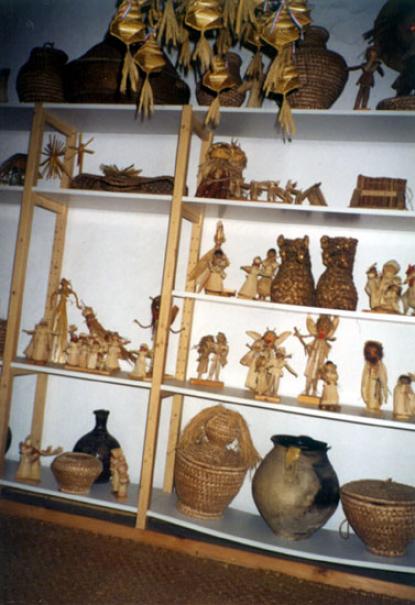 One of Hungary's oldest straw industry - looking back to 100-150 years - is found in Hajdúnánás. The pieces exhibited here set a memorial to the past.
Visitors can see straw sewing machine, roller, hat- and bag molds, ropes, various relics of harvesting: harvest wreaths etc. On the shelves we can see the toys made by popular artist Mrs. Vitéz Istvánné from bulrush, poppyseed shell, ear of corns etc.