Collection of Forestry, Timber Industry and Geodesty
- Sopron
Address:

9400, Sopron Templom utca 4.

Phone number:

(99) 338-870

Opening hours:

Tue-Sun 10-17
Museum tickets, service costs:
| | | |
| --- | --- | --- |
| Ticket for adults | 400 HUF | |
| Ticket for students | 200 HUF | |
| Ticket for pensioners | 200 HUF | |
| Guide | 2500 HUF | |
The exhibition represents - through seven rooms - the major facts embracing the history of the profession and education. First of all we can learn about the history of forestry and the early period of education. The exhibition displays petrified pieces of prehistoric trees. There are hand painted plants, replicas of Greek and medieval planes, and the model of the water driven news transmittor designed by Leonardo da Vinc, and a bird collection of 10 birds.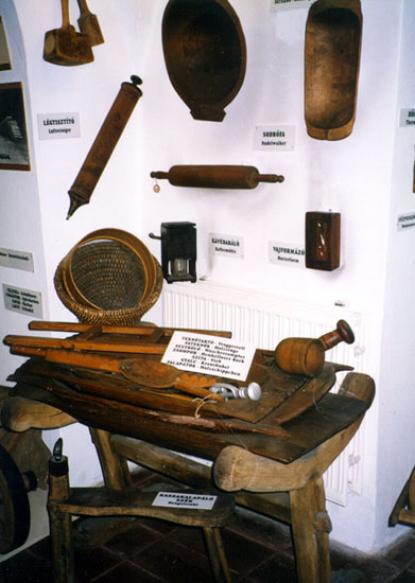 In the second room we can see the relics of the instruction and the student life of the university settled in Sopron. Objective relics of the forestry experiment station (established in Selmecbánya in 1898) and the National Forestry Union are also exhibited (documents and appliences).
The third room deals with the topic of forestry surveying. The carefully designed levels, theodolites and other measuring instruments represent the work to be carried out by the use of them.
The next two rooms deals with the questions of forestry protection. By the demonstrated instruments all forestry activities can be carried out. (From tree planting to insecticides.) Some of the parasites are displayed in our insect collections.
In the sixth room visitors can see the instruments of the use of wood. A wide scale of the utilized by-products are exhibited here.
Finally, beside the issues of environmental protection we canalso learn about the use of the wood swimming and sliding instruments, the forest railway and the use of airlift's application. Tools made of wood are also displayed, such as farming instruments, Transsylvanian gate, tolerance glass and plenty of other wooden objects.