Cultural Center and Library - School Historical Collection
- Szendrő
Address:

3752, Szendrő Fő utca 18.

Phone number:

(48) 460-395

Opening hours:

Mon-Thu 8-16, Fri 8-13.30, Sat 8-12

Also at other times on prior notice by calling +36 (48) 460-395
The Csáky mansion house - built in the 17th century - is today an Educational Center. An early schoolroom was arranged in one of its rooms. Furniture, cupboards, benches, chairs and teaching instruments are exhibited.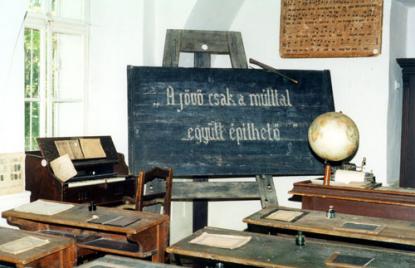 Out of the exemplify instruments we can see: a map of the old Hungary, ALPHABET board, bowl reckoners, overhead projectors, slate pancils, slates, lavatory dish, black-board, globes and one early typewriter.
The visitors can see the certificates and all documentations (rules, text-books, teaching schedules etc.) used in those times.