Disaster Central Museum
- Budapest
Address:

1105, Budapest Martinovics tér 12.

Phone number:

(1) 261-3586

Opening hours:

Mon-Thu 7:30-16, Fri 7:30-13:30, Sat 9-16
The permanent exhibition which introduces the visitors to the development of fire-protection from the prehistoric age up to nowadays opened in 1957 and was renewed several times. It acquaints the visitors with the development of fire, the life and work of the early fire-fighters, and their cultural heritage. Beside the old fire-fighting equipments, the gigantic turbo-reactive extinguishing machine which was built with advanced technology can bee seen at the exhibition.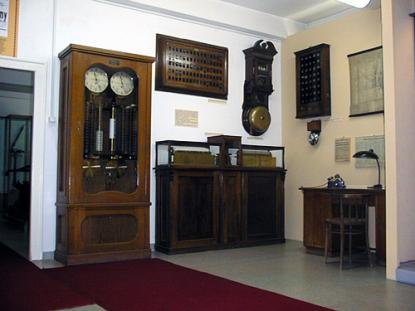 Contemporary descriptions, segments, and photographs show the most memorable and most devastating fires from the time of the foundation of the state up to the 20th century. In the ward on the second floor equipments, relics, of various historic periods and documents of the defencelessness of the prehistoric man, the cult of the Fire Gods of the Roman Empire which was famous of its fire -protection are displayed in chronological order. The visitors may get acquainted with the fire-protection of the Middle Ages and its most serious fires, the spreading of the first effective fire equipments, student fire men, fire brigades of factories, and the history of the organization of the volunteer and professional fire-stations of Budapest.
The museum pays homage to those internationally famous fire-fighters who were successful at the international competitions of fire-fighting, and to those Hungarian inventors, whose inventions were significant in the history of techniques.
The exhibition displays equipment presenting the development of the technique of the 20th century: the modern protective wear, equipments used at the extinguishing of oil, - and gas rushes, apparatus of respiratory protection, and the up-to-date impulse-extinguishers.