Semmelweis Museum, Library and Archives of the History of Medicine
- Budapest
Address:

1013, Budapest Apród u.1-3.

Phone number:

(1) 201-1577, (1) 375-3533

Opening hours:

Temporarily closed.
Museum tickets, service costs:
Individual ticket for adults

700 HUF

/ capita

Individual ticket for students

350 HUF

/ capita

Individual ticket for pensioners

350 HUF

/ capita

Individual guide

(up to 10 people)

1000 HUF

/ group

Individual guide

(11-20 people)

2000 HUF

/ group

Photography

600 HUF

Video

1500 HUF
The history of medicine cannot be examine exclusively from national aspect: it is, just like mathematics, physics or music, is connected to certain civilizations.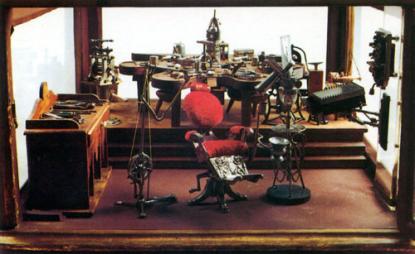 The core of our exhibition is made up by the history of western medicine. We will guide our visitors from ancient Egypt to the most modern times. The exhibition represents the development of biological knowledge, surgery and obstetrics techniques through scientific books, documents, paintings, statues, etc. The artistic expressions of disease, death and healing are demonstrated as well. Visitors can also gain knowledge about the role of pharmacy and medicine in different civilizations and ages, that is, the versatile and ever changing traditions of the culture of western medicine.
Another important part of the exhibition is the demonstration of the Hungarian medical system. Serious changes in Hungary between the 10th and 20th centuries and the famous scientists between the 18th and 20th centuries made a lasting effect on the Hungarian medical science. Through these the Hungarian medical system rose to the top rank of the international medicine.
The lifework of Semmelweis can be followed up through a detailed representation. The Museum is found in the former house of - perhaps the most well-known Hungarian - Ignác. The personal objects recall the atmosphere of the era and the turning points of his lifework.
museum hours