Memorial House of Zsigmond Móricz
- Prügy
Address:

3925, Prügy Móricz Zsigmond u. 12.

Phone number:

(47) 372-009

Opening hours:

Temporarily closed.
recommended age:
10 - 14 year
Museum pedagogy contact person
Equipment in the institute
Leisure equipment:

medical office nearby
Traffic:

accessible building
Related exhibitions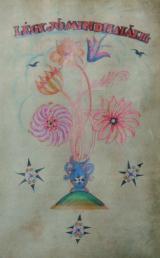 The permanent lyrical exhibiton called "...As the pearl of wound of the shell" presents the years of Zsigmond Móricz and the Móricz family in Prügy. These years are shown by copies of original documentsletters, maps, documents - and photos. Installations of books make the photos and documents varable. There's one for example made wife of the writer, Janka, the copy of the book cover called "Be good until death".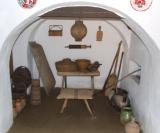 The part of the exhibition is an original old so-called "clean room" and a kitcen furmished with old turniture and things. This inner place is decorated by photos that show old villages: work. In the middle stauds the work of children and games of them as Zsigmond Móricz lived in this village as a child. The things of exhibition aren't Móricz's reliqvies, but old things of the presents from the Taktaköz.

further exhibitions