Municipal Museum of Art - Vasilescu Collection
- Győr
Address:

9025, Győr Kossuth Lajos utca 5.

Phone number:

(20) 425-2660

Opening hours:

Temporarily closed.
recommended age:
10 - 14 year
Ticket prices
Program ticket

(costs of raw material included)

400 HUF

/ capita
Museum pedagogy contact person
Méhes Zsuzsa
(20) 532-2644
Equipment in the institute
Professionals:

drama teacher,

museologist
Rooms:

lecture room
Leisure equipment:

cloakroom,

gift shop,

medical office nearby,

portable chairs,

rest stop,

restaurant nearby,

seat cushions
Traffic:

parking lot
Location: exhibition ward
Related exhibitions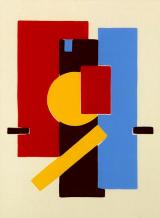 The fine art compilation of outstanding fine artists of the 20th century was first shown at the Town Arts Gallery in February 2005. The collected works review sixty years of Hungarian art of the 20th century. representing the philosophical strata of Hungarian art: concise meaning, deep human content and artistic intentions of our times.

further exhibitions