Nagy László Town Library and Leisure Center
- Ajka
Address:

8400, Ajka Parkerdő

Phone number:

(88) 312-946, (88) 210-252

Opening hours:

Tue-Fri 9-16

Sat-Sun 10-16
The main building of the museum is the shafts engine-house that is, with its white walls, iron-framed windows, spacey inner rooms, is a typical example of house built for engines at the beginning of the 20th century

Permanent exhibitions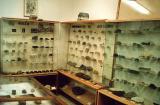 The display endeavouring to provide information on natural sciences opened with a modest showing, only with a few showcases, located in the Miners' Club in Alsócsingeri. The display opened in 1978 on Miner's Day is located in the old mine rescue station at present.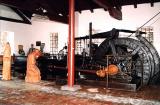 The Mining Machine Skanzen opened on 3000 m2 in the yard in the spring of 1977. Tools aiding work both underground and on the surface are exhibited.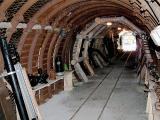 The 54-meter shaft inaugurated in 1977 brings the underground world of mines closer to the visitors. Shaft securing equipment, augers and simple tools used in mines are on display.

further exhibitions