Water tour (133 km)
From Hidasnémeti to Tiszaújváros on the River Hernád and later Sajó we can paddle 133 km in a kayak or canoe through wide nature. Several displays can be reached from a number of resting places via overland transportation.

Stops of a tour
1. Gönc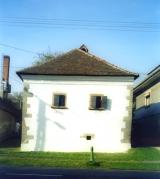 Huszita-House - Region Historical Collection
3895 Gönc, Kossuth Lajos utca 85.
2. Boldogkőváralja

Region House and Historical Exhibition
3885 Boldogkőváralja, Deák Ferenc. u. 2.
3. Csobád

3848 Csobád, Kossuth u. 4.
4. Sajóhídvég

3576 Sajóhídvég, Rákóczi F. u. 27.
5. Tiszaújváros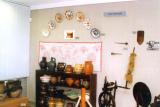 Derkovits Cultural Center and Town Library - Region Historical Collection
3580 Tiszaújváros, Széchenyi út 37. (Hamvas Béla Városi Könyvtár)
Útvonal hossza: