Sárközy István Museum of Local History
- Nagybajom
Address:

7561, Nagybajom Fő u. 4.

Phone number:

(82) 357-171

Opening hours:

Tue-Fri 12-18, Sut 10-18

(On prior notice: beyond the opening hours as well)
The renewed space for display is occupied with material on local history. Besides presenting the documents of Nagybajom, the exhibition honors the old owners, the literal fie of István Sárközi, and his famous guests: Mihály Csokonai Vitéz, and the poet Ádám Pálóczi Horváth.

Permanent exhibitions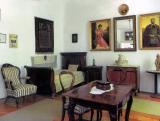 It is furnished with contemporary furniture and family portraits, documents, records and souvenirs and in a vitrine you can see a Hungarian lady's and gentleman's attire. In one corner the copy of the family's letter of nobility granted in 1510 and an up-to-date family tree can be seen.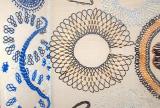 Valkó Andrea is a teacher at the Csokonai Vitéz Mihály Primary School in Nagybajom. In her free time, she makes fine pearl jewelry that can hardy be describes. They must be seen.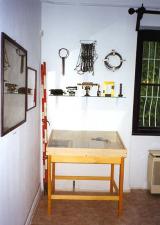 The cartographical material contains the most elementary instrument of geodesy from the middle of the 19th century to the middle of the 20th century. There are theodolites, length and hight measuring instruments, prisms, chains, planimeters, etc. There is a special pantograph originating from the second half of the 19th century: it was used for diminishing maps.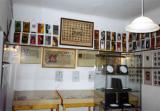 In the same chamber used for the cartographic exhibitionvisitors can see the heraldic collection as well. The collection acquaints the visitors with the basics of the coats of arms. We can see the original- and copied documentations from various periods, as well as the coats of arms of the historical counties and towns of the contemporary Hungary.

further exhibitions