Town Museum of Gödöllő
- Gödöllő
Address:

2100, Gödöllő Szabadság tér 5.

Phone number:

(28) 422-002, (28) 422-003

Opening hours:

Temporarily closed.
In the 1760s it was earl Antal Grassalkovich who had the baroque building built as a rest-house in which now the museum works. The four permanent exhibitions present the image how the aboriginal Reformed farmers living near the castle, the Catholic workers settled in the 18th century, the Israelite merchants arriving in the middle of the 19th century, and the artists who settled here in the time of the Dualism shaped, enriched the picture of the town.

The museum endeavours to nurse the appreciation of local values, strengthen the feeling of parochialism while also having an effect on the culture of the surroundings by its fastidiousness that keeps quality and small details in view.

Teachers and students started to gather the collection of the museum in 1952. The conditions for institutionalization were met in 1978, when the school-standard exhibition expanded, and the Local History Collection was founded. After ten years of intensive work the institution gained the rank of a museum and is maintained by the local government. The building was renovated in 2000 by the town of Gödöllő, which significantly extended the exhibiting and functional possibilities of the institution. In 2001 the museum won the highest rank professional honour, the "Museum of the Year" title.

There are more chapters in Gödöllő's history which can account for not only national but international interest too, for example the Hungarian art nouveau artists' colony (1901-1920) or the scouting.


Permanent exhibitions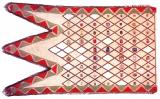 Scouting began in Hungary in 1910 following the example of the scout movement of Robert Baden-Powell. The Hungarian Scouting Association was founded in 1912. Scouting in Hungary flourished between WWI and WWII. Scouting proved to be an excellent method of religious-ethics education, as well as developing international relations after the Treaty of Trianon. Illustrious personae like Pál Teleki and Sándor Sík supported scouting.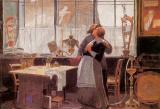 Artworks for the Fine- and Applied Art Exhibition were selected from the artwork collection of the Gödöllő Town Museum. The permanent exhibition presents artworks owned by the Gödöllő Town Museum made at the colony of artists of Gödöllő awarded with the Hungarian Heritage Prize and a selection from private collections (Nagy Sándor House, Remsey Family)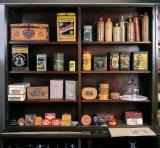 The Local History Exhibition reviews the history of the township from the Palaeolithic to 1950. Due to storms and stresses, Gödöllő always was a town welcoming everything and everybody new.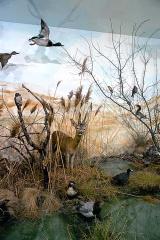 In its most valuable divisions a natural park was established in 1990. Our exhibition represents three areas of the Gödöllő Nature Protection Region. Most part of the diorama demonstrates the flora and fauna of the oak woods. In the neighbourhood of the oakyl woodlands there are the marshy woods and the sedgy lakes.

further exhibitions