Regional Museum of Völgység
- Bonyhád
Address:

7150, Bonyhád Szabadság tér 2.

Phone number:

(74) 451-342, (74) 550-053

Opening hours:

01.01-31.03, 01.10-31.12.: Tue-Fri 10-16

01.04-30.09.: Tue-Sat 10-16
Agricultural town Bonyhád became the centre of the fast developing Völgység, where the most oppulent noblemen of the region erected mansions and dwelling houses. The Nunkovits family also had property in the Piac Square. Members of the family had been land owners and county clarks in Tolna and Baranya counties.

Permanent exhibitions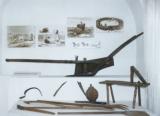 In the first part of the exhibition we can learn about the instruments of wood carving, linen, hemp and wool processing and a loom. In the second division we can see the simple house appliances and equipments of the period between the two world wars (rammer, fridge, washing-machine, roller, oil press, etc.).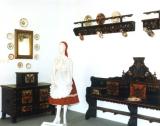 In the reform era the Völgység also became a literary land. Our great romantic poet, Mihály Vörösmarty had served as a trainer for the famous Percel brothers. The beauty of the land, the friendship with Antal Egyed and László Teslér, and the love affair with Etelka Perczel were determining factors in the life of the young poet.

further exhibitions