Imre Madách Memorial Museum
- Csesztve
Address:

2678, Csesztve Kossuth L. u. 7.

Phone number:

(35) 344-319, (20) 484-3090

Opening hours:

Tue-Fri 10-14, Sat 10.00-14.00, Sun: on prior notice
The Memorial Museum of Csesztve is the only memorial place established for Madách. The writer of the Tragedy of man lived in the mansion house of the Nógrádian village between 1844 and 1853. A good number of his poems, letters and confessions were written from Csesztve. He spent the first happy years of his married life here after 1845. He took active part in the political life of the county in the last years of the reform era and in the war for independence in 1848/49. This is the village he was captured and taken away to prison for hiding the secretary of Kossuth.

In his poems Csesztve always appears as the scene of harmony and happiness.

After moving to Als├│sztregova (1853) he several times visited Csesztve and his brother making a living here. Just a few weeks before his death in 1864 he worked here at his beloved place, under the attractive linden tree still seen today.

The house was the scene of a remarkable meeting in 1862, as Madách was here welcoming the discoverer of the Tragedy, János Arany.

Permanent exhibitions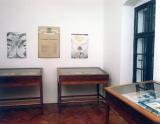 The Mad├ích collection of L├íszl├│ Fej├ęr was donated to the Museum of Literal History. According to her appeal, the collection was taken to the memorial museum of Csesztve in 200.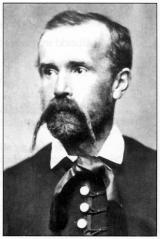 Since the Madách Memorial Museum is the only one of the kind in Hungary, the exhibition involves many different purposes: it traces back the history of the Madách-family, recalls the era and gives a wide-range picture of the life and art of Imre Madách. The artwork - The tragedy of man - is in the center of all this. The exhibition represents the significance of the poem in the world literature and displays some artworks inspired by the poem. The exhibiton follows up the theatrical history of the poem in chronological order. It also refers to the opera and puppet performances and their foreign equivalents.

further exhibitions