Address:

3384, Kisköre Béke út 5.

Phone number:

(36) 358-149, (36) 358-311

Opening hours:

01.04-30.09.: Tue-Sun 10-12, 13-17
The town of Kisköre is located in the Hungarian Planes, near the Lake Tisza and the River Tisza. People were involved in fishing and farming in Kisköre in the past. The county house presents the lifestyle of a farmer family via furnishing of the house.

Permanent exhibitions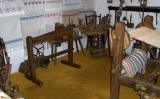 Women waved the textiles in use themselves. The towels and ropes were adorned with pikes and with cross stitch fancy work.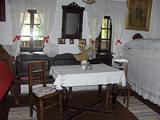 Kisköre is situated by the banks of the River Tisza, on the Great Planes. In the past, people were engaged in fishing, in the 19-20th century in ploughing. The Country House presents furniture and lifestyle of a peasant family.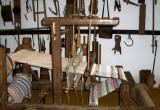 Tools and equipments, as well as pottery used by ploughmen are shown at the exhibition.

further exhibitions