Address:

8083, Csákvár Szabadság tér 1.

Phone number:

(22) 315-583

Opening hours:

Temporarily closed.
The region history exhibition of the museum presents the history of Csákvár from the palaeolithic age to the end of the Esterházy dominion. Most part of the exhibition shows the relics found in the ancient Floriana cemetary. The ethnographic collection contains the relics of the pottery of Csákvár region.

Permanent exhibitions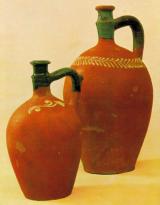 He Esterházy family rose from obscurity to be one of the richest landholders in the 17th century. The center of their lordship was Csákvár even at that time.

further exhibitions