Pick Szalámi and Szeged Paprika Museum
- Szeged
Address:

6721, Szeged Felső Tisza-part 10.

Phone number:

(20) 980-8000

Opening hours:

Tue-Sat 15-18
On the lower level the history of Pick salami and the salami factory, on the upper level the history of production of the Szeged paprika can be seen. Through the Pick-collection the guests can follow the story of the factory and the salami production from the year of foundation (1869) up to these days. On the upper floor, visitors can learn about the evolution of paprika production from the initial methods to the current technologies used by the Szegedi Paprika Co.

Permanent exhibitions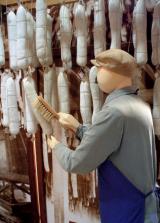 The exhibition introduces to the visitors the history of the large enterprise celebrating its more than 130 years' anniversary on a basic area of almost 200 m2.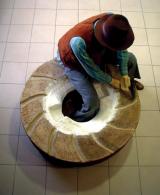 Thanks to Columbus' travels, the plant arrived in Hungary in the second half of the 16th century, the first note mentioning red pepper in Szeged dates back to 1748. In the beginning it was kept as an ornamental plant, later its useful physiological effects were recognised and it was used as a medicine to cure rheumatic illnesses and ague.

further exhibitions