Institute of Geodesy, Cartography and Remote Sensing
- Budapest
Address:

1149, Budapest Bosnyák tér 5.

Phone number:

(1) 222-5111

Opening hours:

On prior notice
At the time of its founding the institute was responsible for the organisational, research-development, nation-bondarial and data-archiving tasks of the Geodesy sector. However, its sphere of responsibilities further extended between 1970 and 1997. From the year 1999 a permanent exhibition was gradually established about the history of the discipline.

Permanent exhibitions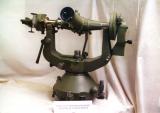 On the ground floor and first floor at present nearly 90 devices and demonstration tools are exhibited, mainly in glass cabinets. The oldest of these are displayed as the exhibition of the National Technical Museum.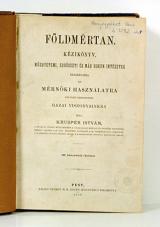 A significant part of the library of the FÖMI (10 000-12 000 pcs) are of museological value. Out of these about 280 books, periodicals and 20-25 demonstrating devices and several photos.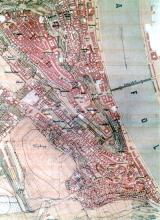 Among the exhibited items (125 pcs) we find the Lázár-scribe map (1528), the map of Sámuel Mikovinyi made of Solt county (1737), the one made by Ferenc Karacs, entitled "Hungary and its connections" (1810), and that of János Marek made about Buda (1876). Of the 20th century we can find the map of Arad county (1906), and a series of maps of Hungary made in EOTR. Some outstanding space photography maps are also displayed (1994).

further exhibitions