Béla Vidovszky Region History Collection (Town Gallery)
- Gyomaendrőd
Address:

5500, Gyomaendrőd Kossuth u. 11.

Phone number:

(66) 282-067, (70) 418-7133

Opening hours:

01.01-31.05, 01.09-31.12.: Mon, Wed, Fri 13-18, Tue, Thu 8-12
Permanent exhibitions
László Holló, the Kossuth-prize winning painter was born on 6th March 1887 in Kiskunfélegyháza. In 1904, after his successful school-leaving exam (at a Hungarian secondary school) he continued his studies in the Országos Mintarajziskola és Rajztanárképző Intézet (the National Institute of Model Drawing School and Drawing Teacher Training) in the class of Imre Révész. At the school he met various trends and styles, and Pál Szinyei Merse and Bertalan Székely had a great influence on him.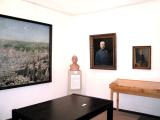 The Hungarian National Gallery owns twenty of his pictures. Five of his canvases ornament the Parliament. The most significant of these is entitled "The Alexander Palace". After the success of an exhibition organized in the Csók István Gallery in 1961, he received the Golden Degree of the Munkácsy Prize in 1966. He lived ninety years which he spent with work. The result of this was over two thousand artworks. He died on 6 February 1973.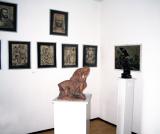 His interest in art showed at an early age. After graduating from grammar school, he enrolled Fine Arts Collage. His favourite teacher was Rudnay Gyula. His favourite topic were Hungarian history, folk life, Catholic religion and family life.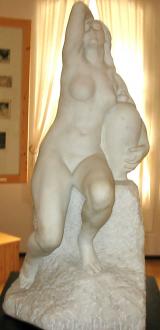 Pásztor János born in Gyoma grew up in Hódmezővásárhely. His mother enrolled him at the Sculptor Faculty of the Drawing School at the age of 15, in 1896. He was the youngest of all the kids. He was soon appreciated by his mates due to his talent and diligence.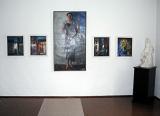 Recklessness and moderation were both mirrored in the colours and compositions she used. Her favourite topic was the night in Paris, the lonely planets of the night, three towers of the Sacré Cour, light mirrored on the wet pavement, small little inns, cafés etc. The colours bright red and dark blue rule her canvas and a women with a red hat on is, she herself, almost always present.