Albertfalva Region History Collection and School Museum
- Budapest
Address:

1116, Budapest Pentele utca 8.

Phone number:

(1) 208-6635

Opening hours:

Tue, Thu 16-18

(Closed in school breaks)
The name of the school had not come about up by accident, for down to 1848 it was well known that the majority of Albertfalva belonged to the group of Kossuth-supporters. This spirit penetrated the work of the school; this gave energy to both teachers and students to ever bring high quality into their work.

Permanent exhibitions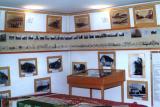 Our task was hardened by the fact that when the main street was broken up in order to give space for the new estate to be built, photos were not taken of the houses to be pulled down. It took nearly 20 years to make up a whole range of materials.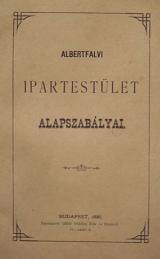 Following the Austro-Hungarian Compromise of 1867, the extensive economical, industrial and cultural development taking place proved that the formerly active coops did not function according to the requirements of the times. The Act 17 of 1884 accordingly required qualification to practice trade. It also organized trade authorities, ordering the formation of trade associations on the territory of every trade authority to which every tradesman was obliged to join.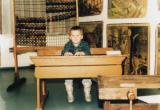 Besides the primary school training, the education of industry students also began in the second half of the 11th century. Students were taught Hungarian and German languages. On one side of the desk there is the Hungarian, on the other side the Austrian arms.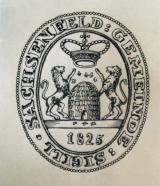 The Ráckeve dominion was shifted into the ownership of Mária Krisztina (5th child of Mária Terézia) through a marriage she made in 1766 with Wettin Albert Kázmér Ágost (1738-1822) - prince of Szászteschen. After her death the dominion was inherited by her husband.

further exhibitions