Albertfalva Region History Collection and School Museum
- Budapest
Address:

1116, Budapest Pentele utca 8.

Phone number:

(1) 208-6635

Opening hours:

Tue, Thu 16-18

(Closed in school breaks)
The name of the school had not come about up by accident, for down to 1848 it was well known that the majority of Albertfalva belonged to the group of Kossuth-supporters. This spirit penetrated the work of the school; this gave energy to both teachers and students to ever bring high quality into their work.

Permanent exhibitions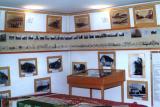 Our task was hardened by the fact that when the main street was broken up in order to give space for the new estate to be built, photos were not taken of the houses to be pulled down. It took nearly 20 years to make up a whole range of materials.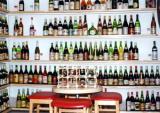 The wine collection exhibits more than 600 kinds of wine of 32 countries. Each of the 600 bottles of wine originate from different countries. Flags on the bottles indicate the country of origin. The collection work started off 30 years ago and is still carried out today. All wines have a separate catalogue.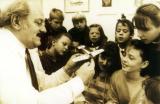 Since the first world war significant aircraft basis had been established alongside the Danube (from the St. Gell├ęrt square down to ├ërd). Among these the most important was the First Hungarian Air-Craft Factory and its terrestrial- and aquatic airport in Albertfalva. The museum exhibition was arranged for the 80th anniversary of the building of the first air-crafts.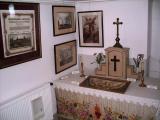 The first time the chance to form a school chapel during the history of the 100-year-old town occurred in the 1920s. On Sundays, the desks were taken out of the sole schoolroom in the village, by then a municipality. Then, the schoolroom was refurnished with equipment from the chapel. One of the exhibition rooms shows original items from the chapel. The visitors can see the original tabernacle, the stoop, as well as a number of statues and flags.

further exhibitions