Gábor Csallány Exhibition Place
- Szentes
Address:

6600, Szentes Széchenyi liget 1

Phone number:

(30) 605-4680, (63) 313-352

Opening hours:

Temporarily closed.
Jelenleg a ligeti épület funkciója kettős. Egyrészt benne található a Csallány Gábor Kiállítóhely, mely állandó (Régészeti Látványtár) és időszaki kiállításoknak ad otthont.
Permanent exhibitions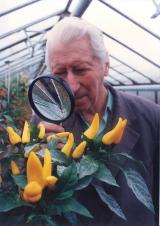 The Koszta József Museum's exhibition in the park building, the Gabor Csallány exhibition room presents the life and work of Péter Szalva and his wife. Erzsébet Juhász. The exhibition involved various means of representation techniques.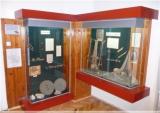 A speciality of the exhibition is that employees of the museum and students of archaeology at the University of Szeged display the material consisting of 7000-year-old arts and crafts together. There are Roman snail shaped wicks, perfume bottles and also a glass shoe, etc.

further exhibitions