Pál Kiss Museum
- Tiszafüred
Address:

5350, Tiszafüred Tariczky sétány 6.

Phone number:

(59) 352-106

Opening hours:

Tue-Sat 9-12, 13-17
The exhibition has closed for visitors.
2007.10.01.
-
2007.10.31.
Museum tickets, service costs:
Ticket for adults

500 HUF

/ capita

Group ticket for adults

(min. 10 people)

150 HUF

/ capita

Ticket for students

250 HUF

/ capita

Ticket for pensioners

250 HUF

/ capita

Ticket for families

(2 adults + max. 3 children)

750 HUF

/ family

Program ticket

300 HUF

/ capita

Season ticket

1000 HUF

Group guide

(max. 40 people)

2000 HUF

/ group

Photography

1000 HUF

Video

1000 HUF
In Tiszafüred a museum and a street is named after Pal Kiss, the general of Hungarian (honvéd) army fighting against Habsburg imperial army during the war of independence in 1848-1849. Pal Kiss was born in 1809, in Dioszeg (Bihar county, north of Nagyvárad - now Oradea in Romania). He was a nobleman and Macedoroman by his ethnic origin. Like many youngmen in his societal class Pal Kiss took up a military carreer during 1820's. At the beginning of war of indepencence of 1848/49 he took part in battles against Serbs in the southern part of Hungarian Kingdom. In 1848 Pal Kiss gradualliy climbing the steps in military career: in September he became a major, in December became a lieutenant-colonel, during the spring of 1849 he became a colonel and in summer he became a general.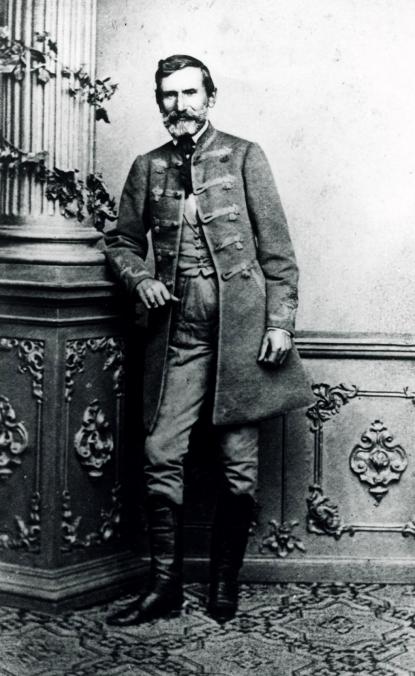 Meanwhile he was appointed the commander of Pétervárad fortress (presently Petrovaradin in Serbia, opposite to Novi Sad), which was one of the most important castle of Hungarian army. As a concequence of an agreement between Hungarian defenders and imperieal army defenders could leave the fortress during the evacuation but Pál Kiss was arrested.
By the order of an Austrian imperial military court in Petrovaradin he was sentenced to death on 15 December 1849. But by a special imperial lenity of Emperor Franz Joseph I on 3 december, 1849. Althougt this message arrived later to the court in Petrovaradin, Pal Kiss escaped. After the suppression of the war of indepencence Pál Kiss married Mária Bernáth, a daughter of a noble family in Tiszafüred and had became a Tiszafüred citizen. He lived on the lands of the Bernáth family in Tiszafüred and in Tiszaörs and was buried in Tiszafüred after his death on 27 May, 1867.
There are 2 imageries known concerning Pál Kiss. One of them is a photo taken in 1862 which shows him standing in a saloon. The other is a pencil portrait drawing made on 25 december, 1837 when he was the member of the imperial army.
Dr. Vadász István