Address:

7570, Barcs Széchenyi utca 22.

Phone number:

(82) 463-207

Opening hours:

Tue-Thu 10-12, 13-16, Fri 9-12, Sat 9-12, 13-16

Other times: by prior arrangement
The exhibition has closed for visitors.
2006.05.09.
-
2006.06.18.
Museum tickets, service costs:
| | | |
| --- | --- | --- |
| Ticket for adults | 1000 HUF | |
| Ticket for students | 500 HUF | |
| Ticket for pensioners | 500 HUF | |
| Guide | 1000 HUF | |
Mrs. Szakács Kozári Piroska was born on 11, May 1936 in Pécs in an industrious artisan family that loved the land. Her father loved and understood his job as an mason. The artist Mrs. Szakács Kozári Piroska graduated from the Training Collage in 1955 after which in 1950 she attended the Evening School of Fine Artists of Pécs on the advice of Kelle Sándor. Her tutor was Genauer Ernő (the student of Székely Bertalan), who taught her for sure drawing and classic composition.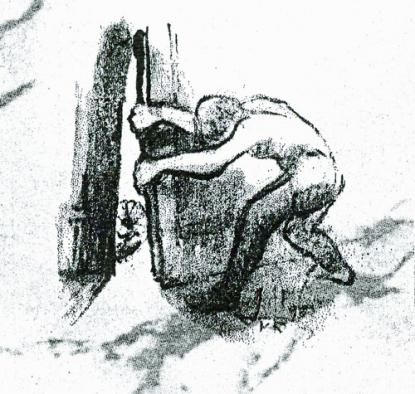 From Erdősi András (the student of Szőnyi István) she learned the secrets of Plen Air painting, from Martyn Ferenc the expressive ways of expression. Because her public activity she was excluded from all higher education institutions of the country in 1956 so she worked as a graphic artist until 1959.
She was rehabilitated in 1959 after her marriage to the engineer Szakács József. Thus she was allowed to attend the University of Pécs from where she graduated from the geography department in 1962. She participated at almost all important exhibitions, Was among the founding members of the Workshop of Creative Teachers of Pécs and was the leader of one of the painter groups.
Her work as a teacher for 35 years is mirrored in the works of many teachers and artists of our times. She also participated at many one-man and collective exhibitions in e.g. Esztergom, Tuzsér Gyula, Sellye. Her works can be found in mane European towns and all over the world such as USA (San Francisco, Alaska) and Australia (Adelaide). She is member of the MROE - the Association of Arts Teacher of Hungary.
Her creed is:
If arts lights up the mind and makes the eyes shine, than it fulfilled its purpose.