Budapest History Museum
- Budapest
Address:

1014, Budapest Szent György tér 2.

Phone number:

(1) 487-8800, (1) 487-8801

Opening hours:

Tue-Sun 10-18
The exhibition has closed for visitors.
2005.09.30.
-
2006.01.09.
Museum tickets, service costs:
Ticket for adults

2000 HUF

Ticket for students

1000 HUF

Group ticket for students

(over 10 people)

500 HUF

Ticket for pensioners

1000 HUF

Ticket for families

2200 HUF

/ family

Group guide

(up to 20 people)

7000 HUF

Group guide

(20-30 people)

9500 HUF

Group guide

14000 HUF

Group guide

18000 HUF

Audio guide

1200 HUF

Photography

1000 HUF
The Budapest History Museum (Hungary) and the Slovak National Gallery (Slovakia) are organizing an international exhibition to commemorate the 500th anniversary of the birth of Mary of Hungary (1505-1558), queen consort to the Hungarian-Bohemian King Lajos II. As expressed in the title of the exhibition, the figure of the Queen is presented in the context of the court, the centre of a great variety of intellectual trends, linguistic, ethnic and cultural influences. The family background and intriguing personality of Mary of Hungary, her progress in life through geographic and national boundaries will undoubtedly be of great interest for a wide spectrum of local audience, as well as visitors from abroad.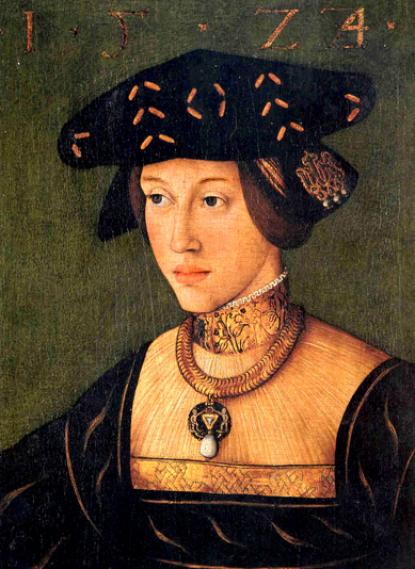 The main subjects touched upon in the exhibition include the themes of royal residence, artists active at the court, court humanism, the Queen's relationship with Martin Luther and early reformation ideas, the sacred and secular music of the early 16th century and the historical and artistic reception of Queen Mary and Lajos II in later ages. The Queen's political role before and after the defeat of the Hungarian troops at Mohács in 1526, up to her departure to the Netherlands is also examined.
The time frame of the exhibition extends over the first period of the Queen's active life spent in the Central European region (1514-1531). This choice was made partly due to the locality and the nature of the objects, partly because the exhibition is set up as a counterpart to the Mary of Hungary exhibition of 1993 in the Netherlands, which dealt chiefly with the latter part of her life. The countries involved in the organisation of the project are connected by the personal history of Mary of Hungary, which we wish to understand, interpret and exhibit together.
While the exhibition in the Buda Castle approaches the theme through a cultural-historical focus, a more strictly arthistorical presentation of the objects characterizes the exhibition in Bratislava. The Hungarian and Slovak material is supplemented by important exhibits from Austrian, German, English and Czech collections.