Ópusztaszer National Historic Memorial Park
- Ópusztaszer
Address:

6767, Ópusztaszer Szoborkert 68.

Phone number:

(62) 275-133 /103, (62) 275-133 /104

Opening hours:

01.04-30-10.: Tue-Sun 10-18

01.11-30.03.: Tue-Sun 10-16 (Skanzen, external exhibiton closed)

The current fare for those interested informed about the institution's website: www.opusztaszer.hu
The exhibition has closed for visitors.
2004.03.05.
-
2005.02.28.
János Tornyai was born in Hódmezővásárhely on 18, January, 1869 and died on 20, September, 1936. The painter is one of the significant personalities of the so called "realists of the great Hungarian plain", a creative, intellectual group.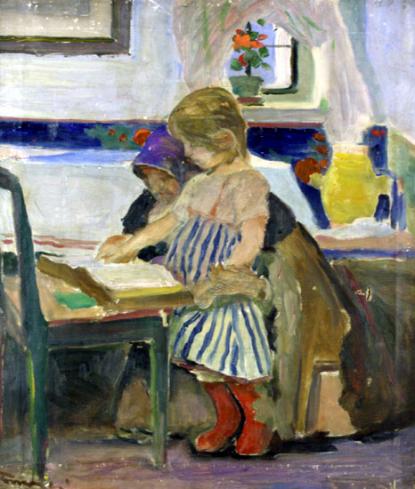 He returnd to his birthplace after he finished his studies in Budapest and Paris, where he painted his dramatic dark-light, contrasting, dinamic landscape-and genre paintings In 1920 he moved from Hódmezővásárhely and from this time his art was renewed: he began to use a lot more colors, the landscapes and interiors become more lyrical.
The artist was awarded several times.
His consistency was unique in dealing with the same theme: the drama that surrounds heritage, which he called 'lot'. He did around 30 paintings and 100 drawings on this topic.
The selection of this unusual endeavor is shown in a separate ward of the exhibition. The visitors may peep into the difficulty of the creating process and to the contention it brings to the artist.