József Koszta Museum
- Szentes
Address:

6600, Szentes Kossuth tér 1.

Phone number:

(30) 605-4680

Opening hours:

Temporarily closed.
Museum tickets, service costs:
Group ticket

(from over 10 people)

500 HUF

Ticket for adults

1500 HUF

Ticket for adults

1000 HUF

Ticket for students

1200 HUF

Ticket for students

600 HUF

Ticket for pensioners

1200 HUF

Ticket for pensioners

600 HUF

Ticket for families

(2 adults + 3 children)

4800 HUF

/ family

Program ticket

250 HUF

Program ticket

450 HUF

Guide

3500 HUF

Photography

500 HUF

Video

500 HUF
The exhibition held in the corridor is organized around two thematic units. After we show changes in the structure of the village, we show the varied parts of the town and then the visitors can walk through an imaginary house in Szentes. The outskirts and downtown of Szentes show similar features as the market towns of the Planes in the last decades of the 20th century when crucial changes occurred not only in the structure of the settlement but also in its appearance.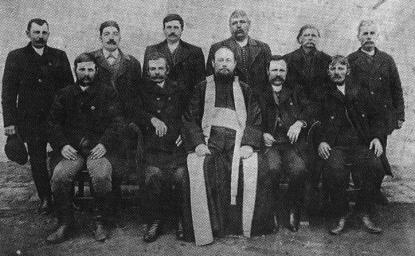 The different parts all represented a varied hue in the life of the town since these are mostly occupied by people of varied finical status and religion. Communities often formed around religion in the otherwise seemingly unified society. In Kisér, at the Upper Banks, Catholoc families live while at the Lower Banks the population is mixed in respect of religion.
During the 18-19th century, homesteads were built at the outskirts. Several families actually even moved there to live. The population of Szentes converted to Calvinism. Catholics began to arrive in the 18th century after the initiation of the Harrucken family.
The first evangelists arrived in the middle of the 18th century. However, they were a few in number. Greeks arrived from present North Greece. In 1784, they established their independent diocese and consecrated their church on 8 December 1786. Jews, just like Greeks, played important part in trade since they ran pubs, restaurants, costumes and owned right to hunt and fish.